Advocating for Injured Industrial Workers In Kansas City
According to OSHA, 5,333 workers were killed on the job in 2019, on average more than 15 deaths every day. Every year, industrial and construction accidents happen all too often resulting in serious injuries and sometimes a wrongful death.
Case Results.

$2.4 Million Wrongful Death Settlement for an employee who, while working on a cell tower, fell 600 feet while riding in a bucket that was negligently rigged by his employer in violation of OSHA regulations.
Schedule a Free, No-Obligation Consultation with Our Attorneys
---
Hurt in an Industrial or Construction Accident?
Our law firm attorneys represent injured workers in all types of industrial and construction accidents, including:
Cell tower accidents
Crane and hoisting accidents
Elevator accidents
Heavy equipment / machinery accidents
Failure of assembly line equipment
Crane accidents can collapse an entire construction site injuring or killing the crane operator, other construction workers, and even bystanders.
Working on cell towers is one of the most dangerous occupations. Tower climbers suffer injuries from electrical shock, equipment failure, structural collapse of the towers and falls from extreme heights. In fact, a cell worker is up to ten times more likely to die on the job than a construction worker.
Oftentimes on construction job sites, there can be many different companies and contractors coming and going, working on the same project, sharing a job site. This can increase the risk of accidents occurring and that a third party may be the one responsible for your work-related injury.
Case Results.

$220,000 Settlement against the manufacturer of a defective safety cover and valve mechanism of an irrigation system, which exploded and caused permanent injuries to the client's eye and arm.
Need Additional Information?
---
Investigating the Cause of the Accident
The accident attorneys and legal team at Nash & Franciskato in Kansas City gather as much evidence as possible to determine the cause and, when needed, we have access to an extensive network of key experts that will help us build a strong and persuasive case as we fight to get you what you deserve.
This might include:
Consultations with engineering and safety experts
Reviewing maintenance and safety records
Gathering medical records and medical opinions
Questions? Our team is here to answer them for you. Contact us at (877) 284-6600.
---
Maximizing Injured Workers Financial Recovery
The goal of our lawyers is simple: helping you and your family put your lives back together. That means our lawyers are focused on obtaining a full financial recovery for you, looking at all possible sources of compensation.
In many cases, workers can recover damages from negligent third parties. For instance, if you were hurt because the machinery used was defective, then you may be able to recover damages from the manufacturer. Unlike workman's compensation, a third-party personal injury claim can include damages not just for current and future medical expenses and lost wages but also pain and suffering.
What do you mean by "Third Party" Claims?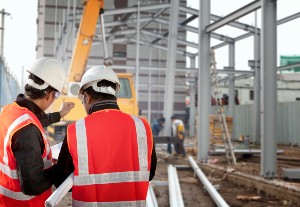 In these types of cases, there are a number of entities potentially liable for the accident, ranging from a construction site owner to architects and engineering professionals, contractors and manufacturers of the machinery or equipment. These third party entities may share some of the liability for the accident.
These accidents can result from the negligence of others, faulty construction equipment; defective products; defective machines; inadequate safety or equipment training, as well as negligent or reckless co-workers.
The legal team & accident attorneys at Nash & Franciskato know how to investigate and pursue third-party claims.
---
Experienced Attorneys Help You Understand Your Options
Our accident attorneys have decades of experience managing the claims process. You will receive compassionate, personal attention, helping you though every step of the process, from an experienced staff dedicated to producing results.
Plus, our personal injury legal team gives you:
Over 80 years of combined experience
Trusted legal advisor committed to your needs
Super Lawyers for over 10 years
The AV Preeminence Rating for Ethical Standards & Legal Ability
Compassionate advocacy for you and your family
---
Receive a Free Evaluation From Experienced Personal Injury Attorneys
When you need an experienced and knowledgeable accident attorney in Kansas City, contact us for a free, no-obligation case evaluation.