Auto Accidents: Leading Cause of Personal Injuries
Today, we spend a great deal of time in our cars and on the road. We eat in our cars, talk on the phone, text, and check email; we are a society of distracted drivers.
Add to the mix other negligent driving behaviors, such as aggressive, drowsy or drunk driving, speeding and just plain recklessness; it's no wonder that auto accidents continue to be a leading cause of personal injuries.
Accidents can be caused by factors other than the negligence of another driver, such as poor road conditions where the city, county or another entity may be responsible for maintaining safety. Parts on the car, such as an airbag, may be faulty and may mean the manufacturer is the negligent party.
Our legal team is well-versed in investigating accidents and determining negligent parties.
CASE RESULTS

$400,000 Settlement for our client who was driving a truck owned by his employer when he was struck from behind while stopped at a red light.
---
Dedicated, Experienced Kansas City Auto Accident Attorneys on Your Side
At the Nash & Franciskato Law Firm in Kansas City, we know what to look for at a crash site and we know how to build a case that addresses your full range of injuries.
Yet, what we offer goes beyond experience. Our legal team is dedicated to you and helping you focus on your recovery.
With our automobile accident attorneys, you will have:
Over 80 years of combined experience
Trusted legal advisor committed to your needs
Free, no-obligation review of your case
Super Lawyers for over 10 years
The AV Preeminence Rating for Ethical Standards & Legal Ability
Compassionate advocacy for you and your family
CASE RESULTS

$560,000 Settlement for a client who sustained a head injury in an automobile accident when struck from behind by a semi-tractor trailer.
---
Financial Compensation for You
Serious, sometimes catastrophic, injuries can result from automobile accidents. Some injuries may not be immediately apparent; others may require long-term treatment. Our auto accident attorneys have represented hundreds of car accident victims in Kansas City who have suffered:
The wrongful death of a family member who is the primary breadwinner of the family
A traumatic brain injury or severe spinal cord injury that may require lifelong care, adaptive equipment due to paralysis or reduced capacity and other imposing costs
Multiple injuries, including broken bones, herniated discs or burn injuries that may require surgery and often have extended recovery times or other severe consequences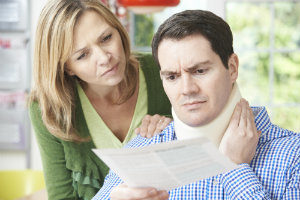 Auto accidents cause financial problems. Our legal team will work with you to substantiate your financial needs. We target settlements and verdicts that compensate you for:
All immediate and future medical expenses, including costs for full rehabilitation services and long-term care
Lost wages and reduced earning capacity
Pain and suffering, lost companionship and other consequences
Have questions? Contact our staff at (877) 284-6600.
CASE RESULTS

$3.125 Million Wrongful Death Judgment arising out of an automobile collision in which defendant driver crossed the center line and collided with plaintiff.
---
Receive A Free Evaluation from Kansas City Car Accident Attorneys
Have you been seriously injured in an automobile accident? Call Nash & Franciskato. We have a successful track record helping accident victims collect the compensation they deserve.
In the Kansas City area and across Missouri, the Nash & Franciskato Law Firm will fight for your rights. Contact our lawyers today for a free, no-obligation evaluation of your case.
Contact Us for a Free Review of Your Case
---
Resources for You
Blog articles related to automobile safety and accidents.
---
FAQ