About the Nash & Franciskato Law Firm
When it comes to personal injury and wrongful deaths, we ARE that trusted, experienced, and proven resource, successfully negotiating and winning multi-million dollar settlements and verdicts for our clients. Experience matters; so does tenacity. You will find that Nash & Franciskato lawyers have plenty of both.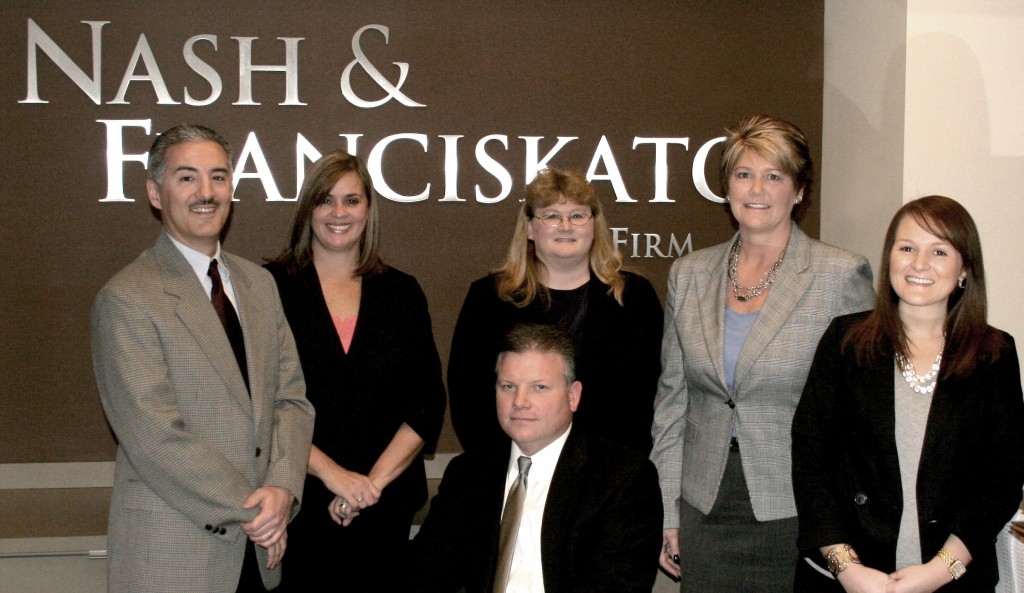 ---
Total Commitment to You
Nash & Franciskato Law Firm focuses on the overall consequences of a serious accident, not just how it affects the individuals involved and injured, but the families and survivors as well.
What that means for you is that you are able to focus on healing — from the stress, emotional trauma, physical injuries and medical treatment. Nash & Franciskato handles all the legwork: investigating the circumstances surrounding the accident, documenting all injuries, proving liability and identifying the sources of recovery, removing that burden from your shoulders.
We are your advocates. We work hard to negotiate with insurance companies and other entities to obtain a settlement for you. Should that not happen, we are prepared to take your case to trial.
Our lawyers in Kansas City handle a variety of cases, including:
---
Proven Results
Over $40 Million combined settlements against manufacturers of defective knee and hip replacements.
$400,000 Settlement for our client who was driving a truck owned by his employer when he was struck from behind while stopped at a red light.
---
RECIEVE A FREE EVALUATION
Time can be of the essence. Contact us for a free, no-obligation case evaluation. One of our attorneys will personally talk with you and advise you about taking legal action.
---
FAQ