Few events in life are more frustrating and alarming than having a health insurance claim denied. The language used in insurance policies can be cryptic, and reasons given for claim denials may seem to disregard the realities of the situation.
Cutting Through Insurance Coverage Confusion
Dealing assertively with insurance companies is essential for lawyers to capably represent personal injury sufferers and the families of wrongful death victims.
Schedule a Free, No-Obligation Consultation with our Attorneys Today
When it comes to your insurance coverage, the Nash & Franciskato legal team makes sure you are fully informed about the coverage you have and the benefits you are entitled to.
---
A Trusted Resource with Health and Disability Insurance Claim Denials
A disturbingly high percentage of valid insurance claims for long-term disability (LTD) and health care coverage under employer-provided plans are initially denied.
As one of a limited number of law firms known for successfully challenging unfair "ERISA" claim denials, we receive many referrals from other Missouri and Kansas attorneys. Our tenacity and access to a network of medical professionals are tremendous assets as we fight to get you what you deserve.
Take Advantage of Our Experience
Dealing with an uncooperative insurance company is extremely stressful for anyone — especially given that most insurance claims are filed because of a costly or catastrophic event.
---
Why Are Insurance Claims Denied?
Claims are most often denied by insurance companies because they want to save money at your expense. They are for-profit companies, after all.
Bottom line, insurance policies are contracts and insurance companies may refuse to pay a claim. Sometimes the reason is valid. Sometimes it is based on a technicality or loophole or the company may be guilty of insurance bad faith.
Hiring an attorney who knows insurance law and has a history of standing up for individual rights against large corporations is your best resource. At the Nash & Franciskato Law Firm, we believe private citizens deserve quality counsel that holds insurers accountable to their clients.
Questions? Our team is here to answer them for you. Contact us at (877) 284-6600.
Additional Resources:
---
Taking Action in Car Accident Claims, Homeowner Claims and Insurance Bad Faith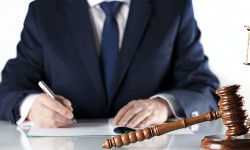 We assist you in properly filing and following up on insurance claims and will advocate aggressively for you on an insurance claim denial or other insurance dispute. We have attained favorable outcomes for people who are:
Involved in automobile accidents caused by uninsured or underinsured drivers and often need representation to compel their own insurance company to provide the full level of coverage
Unsuccessful in getting coverage and a satisfactory settlement for a valid homeowners insurance claim, often involving wind or storm damage
Facing an insurance company's willful, unfair refusal to pay any valid claim — often covered by laws governing insurance bad faith or, in Missouri, "vexatious refusal"
With our attorneys, you will have:
Over 80 years of combined experience
Trusted legal advisor committed to your needs
Free, no-obligation review of your case
Super Lawyers for over 10 years
The AV Preeminence Rating for Ethical Standards & Legal Ability
Compassionate advocacy for you and your family
---
Receive a Free Evaluation from Experienced Insurance Dispute Attorneys
If you have had insurance claims unfairly denied or otherwise believe your insurance company is not satisfying its full obligation to you, contact us for a free, no-obligation case evaluation.
---
FAQ
What is bad faith?
Bad faith is a term commonly used in the law of contracts and other commercial dealings. Simply put it refers to a person or entity who intentionally tries to deceive or mislead another in order to gain some advantage. When the rights of someone else are intentionally or maliciously infringed upon, that conduct demonstrates bad faith.
In the case of insurance policies, an insurance company has a contractual agreement to provide you coverage. If this coverage is denied or unreasonably delayed, they are acting in bad faith.