Factors Impacting Severity of Car Accident Injuries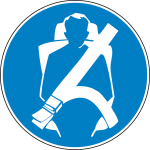 Safety equipment, such as seat belts and airbags, can help minimize the injuries suffered in a car accident such as soft tissue injuries, whiplash and brain injuries. However, other circumstances can also affect how severe car accident injuries sustained are, such as:
Where your car was hit – rear, side or front
Whether the driver and/or passenger was facing straight ahead or had his or her body turned in a certain direction
Whether it was a low-speed or high-speed collision
Have you been seriously injured in a car accident?
---
Types of Car Accident Injuries
The unexpected stop or change in direction of your car in an accident causes your body to experience sudden and unnatural movements that can result in many types of injuries.
Soft tissue injuries occur to the body's connective tissue, the muscles, ligaments and tendons. A soft tissue injury is a bruise, stretch or tear to this connective tissue. Symptoms can include muscle aches and pain, joint pain, and limited flexibility and range of motion in the injured part of the body.
Whiplash, a form of soft tissue injury, is caused when the muscles and ligaments in the neck and upper body are stretched due to sudden movements to the head and neck from the car's impact. This bobbing back and forth is referred to as a sudden extension or flexion. Symptoms of whiplash include: neck or upper back pain or stiffness, shoulder pain or stiffness, headache, dizziness, and burning or itching sensation in the neck, shoulder or arms.
Severe whiplash can cause memory loss, difficulty in concentration, sleep disturbances, fatigue and depression.
Questions? Our knowledgeable staff is available at (877) 284-6600.
Chest injuries can be relatively minor, such as contusions or bruises, to more severe, such as broken ribs, collapsed lungs or internal injuries. Drivers often sustain chest injuries caused by the steering wheel. Seat belts and shoulder harnesses can cause severe bruising due to the force of the impact.
Arms and legs suffer injuries when your body is thrown hard against the door or the seat in front of you resulting in bruises scrapes, strains, fractures and broken bones.
Facial injuries are caused by flying objects, hitting a steering wheel, dashboard or side window, the airbag, shattered glass and more. Facial injuries can be minor scrapes and bruises to fractures and severe cuts, which can result in numerous reconstructive surgeries, ongoing dental work or possibly in permanent disfigurement.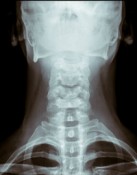 Neck and back injuries range from sprains, strains, fractures, disc injuries and other spinal injuries. Back injuries may result in significant nerve damage, leaving you with a reduced sensation or control over arms, hands, legs, feet and other body parts. Suffering spinal damage can leave you permanently disabled. These types of injuries often lead to long-lasting pain and discomfort with ongoing rehabilitation treatment.
CASE RESULTS

$560,000 Settlement for a client who sustained a head injury in an automobile accident when struck from behind by a semi-tractor trailer.
Brain and head injuries can result in visible trauma to the head (cuts, lacerations) to a closed head injury. Close head injuries include mild concussion to traumatic brain injuries. Sometimes injuries may not have any outward signs; due to the impact or other circumstances the brain can be bruised or suffer other injuries.
The experience of being in a car accident can also result in emotional or psychological impacts requiring ongoing therapy.
Not all injuries are obvious immediately after the accident. Always obtain treatment – for the injuries you are aware of and for those you are not.
---
Financial Compensation for your Injuries
When you have suffered serious injuries in a car accident, you should obtain the advice of an experienced car accident attorney. The attorneys at Nash & Franciskato will take that burden off your shoulders, investigating the cause of the accident and advising you on a legal course of action to take. We want to help you obtain compensation for:
All immediate and future medical expenses, including costs for full rehabilitation services and long-term care
Lost wages and/or a reduced earning capacity
Pain and suffering
Our experienced car accident attorneys offer:
Over 80 years of combined experience
Trusted legal advisor committed to your needs
Super Lawyers for over 10 years
The AV Preeminence Rating for Ethical Standards & Legal Ability
Compassionate advocacy for you and your family
Case Results

$560,000 Settlement for a client who sustained a head injury in an automobile accident when struck from behind by a semi-tractor trailer.
---
Receive a Free Evaluation from Experienced Car Accident Attorneys
Some injuries resolve in days and are not serious; others might become permanent and require some level of physical therapy or ongoing medical treatments.
In the Kansas City area and across Missouri, when you have been seriously injured in an automobile accident you need a trusted resource who will fight for your rights. Contact the experienced car accident attorneys at Nash & Franciskato for a free, no-obligation evaluation of your case.
Contact Us for a free review of your case
---
Resources for You
More blog articles related to automobile safety and accidents.
---
Photo credits:
---
Editor's Note: This page was reviewed for content and accuracy on August 26, 2022.