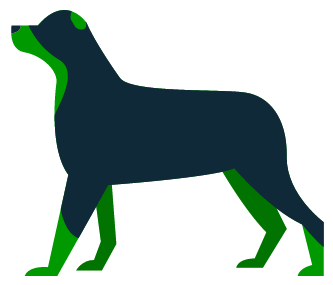 Educate your child on what is safe behavior around dogs, whether the family dog, a friend's dog or one that is a stranger.
A Quiz to Help Protect Your Child From A Dog Bite
Ask your child to take this quiz and see how they do. The answers are at the end.
True or False
You should always ask a pet owner's permission before touching or petting a dog.
If you encounter an unfriendly dog — one that is barking or growling — you should run away.
If you encounter a friendly stray dog, you should leave it alone and let an adult know about it.
Only large dogs like Pit Bulls and Rottweilers are prone to biting.
Yes or No
Do dogs like to be kissed and hugged?
Is it okay to reach through a car window or a fence to pet a dog?
Is it okay to pet or touch a dog while he or she is sleeping or eating?
Is it okay to stare at a dog?
Answer the Question
How do dogs let you know not to bother them?
---
FAQ