Invokana: One of a New Class of Diabetes Drugs
Sodium-glucose cotransporter-2 inhibitors (or simply SGLT2 inhibitors) are a class of prescription medicines that are FDA-approved for use with diet and exercise to lower blood sugar in adults with type 2 diabetes.
In 2013, the FDA approved Invokana, the first drug in this new class of type 2 diabetes drugs. Invokana and other SGLT2 inhibitors work by blocking the reabsorption of glucose by the kidney, increasing glucose excretion, and lowering blood glucose levels in diabetics who have elevated blood glucose levels.
Other SGLT2 inhibitors include Farixga, Jardiance, Glyxambi and Xigduo.
---
Potential Link to Kidney Damage
After reviewing reports submitted to the FDA's Adverse Event Reporting System (FAERS) database during the drug's first year on the market, in May of 2015 the Institute of Safe Medication Practices (ISMP) addressed concerns regarding a potential link between Invokana and kidney damage in its QuarterWatch report.
457 incidents implying signs of renal toxicity were identified, which included:
Kidney failure
Impaired renal function
Kidney stones
Dehydration
Urinary tract infection
Hypersensitivity
---
Potential Link to Ketoacidosis
On May 15, 2015, the FDA issued a warning that SGLT2 inhibitors may lead to ketoacidosis. As diabetics know, ketoacidosis is when the body produces high levels of blood acids known as ketones. This is a serious condition that may require emergency room visits or hospitalization to treat the ketoacidosis.
According to the FDA News Release: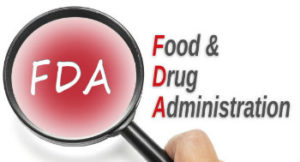 The U.S. Food and Drug Administration (FDA) is warning that the type 2 diabetes medicines canagliflozin, dapagliflozin, and empagliflozin may lead to ketoacidosis … We are continuing to investigate this safety issue and will determine whether changes are needed in the prescribing information for this class of drugs, called sodium-glucose cotransporter-2 (SGLT2) inhibitors.
Patients should pay close attention for any signs of ketoacidosis and seek medical attention immediately if they experience symptoms such as difficulty breathing, nausea, vomiting, abdominal pain, confusion, and unusual fatigue or sleepiness. Do not stop or change your diabetes medicines without first talking to your prescriber. Health care professionals should evaluate for the presence of acidosis, including ketoacidosis, in patients experiencing these signs or symptoms; discontinue SGLT2 inhibitors if acidosis is confirmed, and take appropriate measures to correct the acidosis and monitor sugar levels.
---
FDA Issues Black Box Warning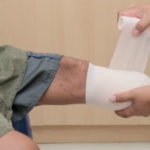 May 2017: The FDA issued a safety warning indicating that Invokana could increase the risk of leg and foot amputations. A black box warning is the strongest label warning that the FDA requires.
However, despite the warnings, the FDA has yet to require a recall of pull the drug from the market. Read more about the amputation warning on Invokana.
---
Invokana Lawsuits
Invokana lawsuits are being filed because the makers of Invokana, Johnson & Johnson, did not warn patients about the potential fatal side effects. The lawsuits state that if patients would have been warned about the potential heart attack, kidney failure and DKA (diabetic ketoacidosis), then the patient would have been either monitoring the potential side effects or would have been prescribed another medication to help them control their blood glucose levels.
Questions? Our knowledgeable staff is available at (877) 284-6600.
---
Receive a Free Evaluation
Investigations of Invokana and the SGLT2 inhibitors are ongoing; however, if you want to discuss pursuing an SGLT2 side effects lawsuit, contact us for a free no-obligation case evaluation.
---
*Invokana is a registered product of Janssen Pharmaceuticals and their other related corporate entities.
Top photo credit: Drugs.com
---
FAQ
What types of damages could I be compensated for?
Ketoacidosis, renal failure and amputations are serious conditions. Damages you may be compensated for include:
Medical expenses
Lost wages and/or loss of an ability to work
Diminished earning capacity
Pain and suffering
Emotional distress
Rehabilitation costs
Funeral expenses
You should also discuss with your attorney whether to pursue punitive damages against the manufacturer of Invokana, Janssen Pharmaceuticals.