We are reviewing claims related to Abilify. If you have suffered the devastating effects from a gambling addiction or other impulse-control behavior while taking Abilify, contact us for a free, no-obligation case evaluation.
---
What is Abilify?
Introduced to the U.S. in 2002, Abilify belongs to a class of drugs known as dopamine partial-agonists and is used to treat mental health disorders such as schizophrenia, bipolar disorder and depression.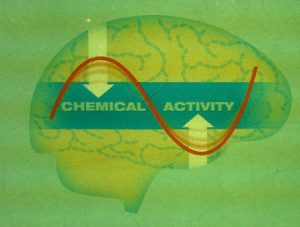 Often used along with other antidepressants and antipsychotic drugs, Abilify helps balance the levels of dopamine and serotonin in the body. It works by causing dopamine, a neurotransmitter that stimulates the pleasure/reward centers in the brain, to increase; thus alleviating mood swings and feelings of depression.
Unfortunately, it also can result in a decreased impulse control, which can lead to one of the drug's side effects, compulsive gambling.
---
Abilify Linked to Compulsive Gambling
Several studies over the years have linked Abilify with compulsive gambling, with the first ones published in 2009.
These out-of-control obsessive behaviors can have devastating effects, leading to large debt, family problems, job loss and legal problems. Sometimes, the compulsive gambling is so addictive, it is difficult to stop without professional help.
---
Failure to Warn About Compulsive Behaviors
Drug companies have an obligation to inform the public about any harmful side effects of drugs they manufacture and sell to consumers. The labels on Abilify warned of other side effects such as suicidal thoughts or increased risk of death in elderly patients with dementia, but nothing about compulsive behavior.
The European Medicines Agency has required warnings about the risk of compulsive gambling since 2012 and regulatory officials in Canada have required similar warnings since late 2015. In the U.S., it wasn't until early 2016 that the FDA issued a warning that the drug Abilify had been linked to side effects such as pathological gambling, binge eating and hyper-sexuality.
Failure to Warn claims mean that:
drug makers knew or should have known and failed to warn consumers and medical professionals that a drug has possible adverse side effects. In this case, that Abilify can cause compulsive behavior, such as addictions to gambling, shopping, binge eating and sex.
Bristol-Myers Squibb and Otsuka Pharmaceuticals knew or should have known about this possible side effect and warned patients. Their failure to provide accurate product labeling put thousands of patients unnecessarily at risk of engaging in risky behaviors such as compulsive gambling.
Has There Been an Abilify Recall?
Although the FDA has issued an Abilify Safety Alert, there has not been an Abilify recall. Lawsuits claim that the drug makers failed to disclose known side effects of the drug and that patients suffered damages as a result. Failure to warn of side effects of a drug can be a basis of drug company liability, regardless of whether the drug has been recalled.
---
Abilify Lawsuits
Pharmaceuticals are meant to make you feel better and lead a more normal life; however, we all know that not every drug is successful for every person. The expectation is that the drug manufacturers will provide the proper warnings so that each consumer and health professional can make an informed decision about whether to take it.
Unfortunately, the users of Abilify were not properly warned.
Prescribed to nearly a million Americans each year, Abilify generates more than $6 billion per year in sales for Bristol-Myers Squibb and the Otsuka Pharmaceutical Company.
Today, a growing number of lawsuits allege that these two comapnies failed to adequately warn consumers about the risk of compulsive behaviors, which not only includes compulsive gambling, but also shopping, overeating and sexual addictions.
One Abilify lawsuit claims that the patient lost over $75,000 due to compulsive gambling while he was taking the medication. He says that he began gambling compulsively shortly after he began taking the medication and stopped shortly after he stopped taking the medication.
Update: June 24, 2016: Plaintiffs are asking that the Judicial Panel on Multidistrict Litigation (MDL) centralize all federal Abilify compulsive behavior cases to the U.S. District Court for the Northern District of Florida under Judge M. Casey Rodgers.
An MDL means that all lawsuits from different U.S. District Courts will be transferred to one judge for pretrial proceedings, eliminating the need for duplicative discovery and potentially contradictory rulings from different judges.
Update: August, 2016: Warning labels on Abilify have been updated about the risk of addictive gambling and other uncontrollable behaviors. The new warning label states:
"Patients can experience intense urges, particularly for gambling, and the inability to control these urges while taking Abilify. Other compulsive urges, reported less frequently include: sexual urges, shopping, eating or binge eating, and other impulsive or compulsive behaviors."
Update: October 4, 2016: Abilify lawsuits have been centralized in an MDL before the Honorable M. Casey Rodgers in the U.S. District Court for the Northern District of Florida.
Update: May 26, 2017: A Case Management Order was issued to eleven potential cases for bellwether trials. Selection of the first case for trial is scheduled in September 2018 with the first trial scheduled to be heard in October 2018.
Update: September 2017: 365 cases have been transferred to the Florida District Court. A master complaint is being developed by all parties.
---
Receive a Free Case Evaluation from an Abilify Side Effects Lawyer
The law requires drug manufacturers to inform the public about any damaging side effects of the drugs they make. In fact, they have a responsibility to inform the public. When you suffer severe side effects from a pharmaceutical drug, you may be entitled to compensation for your injuries, such as:
Economic losses
Medical and other treatment expenses
Pain, suffering and mental anguish
Loss of income or ability to work
Contact the attorneys at Nash & Franciskato for a free, no-obligation review of your case and to learn more about your rights and potential remediation.
Our knowledgeable staff is available at (877) 284-6600.
---
Related Content:
---
Photo Credits
---
FAQ
How does Abilify work?
The belief is that Abilify acts on receptors in the brain for chemicals that regulate mood and behavior – dopamine and serotonin. When dopamine is stimulated in response to a particular activity, you feel a high from it. This "reward system" ensures that we continue the activity as well as do other things needed to survive. In those with mental disorders, these systems are stimulated excessively or not enough.
Are there other side effects to be aware of with Abilify?
There are other serious side effects that users should know about and discuss with their doctor, such as:
headache
nervousness
drowsiness
dizziness
heartburn
constipation
diarrhea
stomach pain
weight gain
increased appetite
increased salivation
pain, especially in the arms, legs or joints